Workers' Compensation
Relevant Data = Best Outcomes in Workers' Compensation
We have seen this story far too often. A seemingly unexceptional claim occurs and from the available traditional data, it appears that the claim will likely be moderate in nature. Sometime later it is discovered that there were underlying issues, the claim has escalated, and the chance to impact the outcome effectively may have passed.
Injured workers are real people with very real non-medical issues that impact their recovery, sometimes they need extra help!
Factors such as:
motivation
psychological state
finances
job satisfaction
relationships at work
These are key in getting claimants back on their feet-especially in this pandemic environment.
Psychosocial Questionnaires from The Claim Lab can fill in the gaps!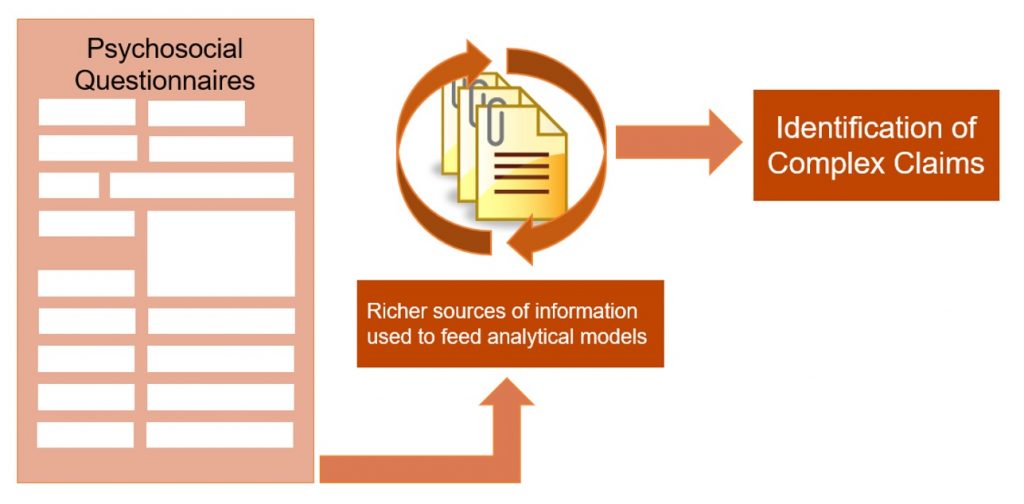 "Having both the employee and the employer questionnaire is great, because we have all been in situations where you call the employee and get a story, then you call the employer and get a different story…
Then you wish you had talked to the other one first… but you can't call back 6 times…"
Jennifer – Director of Claims, Etobicoke, Ontario, Canada –
If you would like to understand more about the methods to collect and use Psychosocial Data in your claims management process, please contact The Claim Lab info@claimlab.org