There is a big opportunity in many claims operations to improve efficiency with greater automation of claims decisions. Every STD claim is still most likely touched by a claim manager, this isn't an efficient approach, and there is a better way!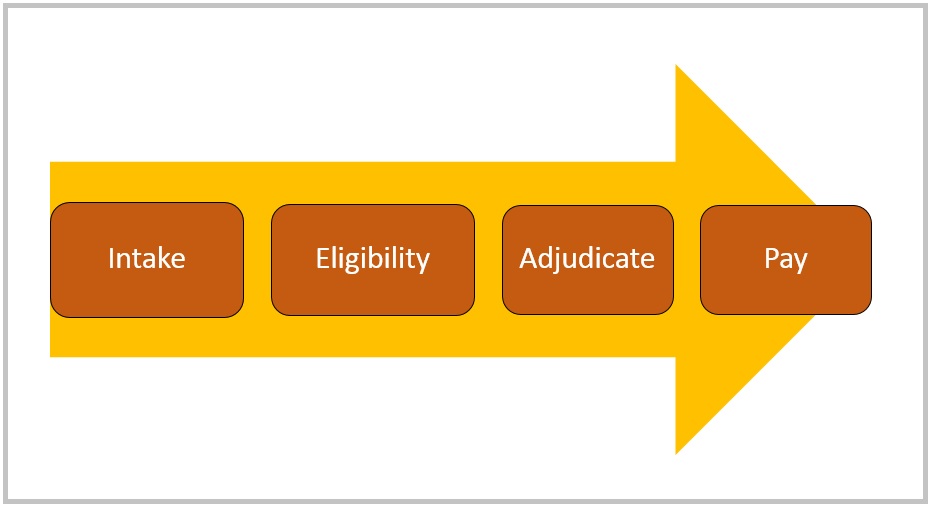 Let's ask some basic questions:
What proportion of your STD claims are maternity claims?
How many of these claims are processed automatically?
And what about other easy-to-manage claims, are they auto-adjudicated too?
This doesn't necessarily mean there is a fundamental issue with your claims management system, and this isn't going to require huge amounts of money to fix.
There are better and cheaper ways to implement auto-adjudication.
The Claim Lab has developed an approach that uses a predictive model to apply eligibility rules to new claims as they come in. The claims data is entered during the intake process and then, before a claims manager is allocated the claim, the predictive model is fired.
Flow chart for Automated Eligibility, Adjudication, and Pay & Close

This will apply a simple set of eligibility rules together with analysis of past claims experience, and a decision is taken. This model is developed to reflect your own rules and experience.
The initial objective is to provide this "straight-through-process" for 15-20% of claims. This represents the majority of maternity claims with other easy-to-manage diagnoses included, such as hernias, certain injuries, etc.
Anything that is more complex will be referred to a claim manager as per the normal process.
Then as the process is validated, the objective is to add more complex rules to the model to further increase the level of automation.
The benefit is huge… Even at the initial levels of automation, at 20%, this represents great opportunity to innovate claims management processes, without the investment normally associated with this level of automation.
With a short evaluation, done free-of-charge, the Claim Lab can assess the potential impact of such a project within your claims operation.
The Claim Lab  – Email us at  info@claimlab.org