As you are likely aware the Claim Lab is refining its models that predict the duration of return to work. Throughout this process we have been examining the research to help us identify the indicators needed for the model to be most effective. One such study that has proven particularly interesting was 'Predicting Return to Work in Workers with All-Cause Sickness Absence Greater than 4 Weeks' by Vlasveld (et al) at the Netherlands Institute of Mental Health and Addiction. The aim of this study was to examine the factors associated with the duration of workers returning to work by following 730 Dutch workers who had been being sick listed for more than 4 weeks.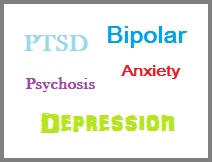 Method
For the year-long study, workers were measured at entry point on a series of heath, personal, and job related factors. They were then followed for a full year whilst on sickness absence to determine the full RTW duration. Influencing factors were selected through univariate analysis (one variable at a time) and the variables with the most influence on RTW were selected for further testing through a hazard regression model.
Results
The result of the study included 562 of the original participants: 71% of participants had returned to work by the end of the year; 9.1% were censored as they had resigned from work; and the remaining 19.9% did not have a lasting period of work by the end of the year. The results show that high physical job demands, contact with medical specialists, high physical symptoms, moderate to severe depressive symptoms and older age, are associated with a longer duration of RTW in sick-listed workers.
Findings
Some interesting findings include the impact of visiting a medical specialist, which was associated with a longer RTW duration. Whether this implies a more serious condition, or that specialist care keeps workers waiting for results, was queried. Moderate to severe depressive symptoms also related to a longer RTW process; regardless of the cause of an absence, depressive symptoms are likely to hinder RTW. Older age also hampered return to work, however this has just confirmed what other studies have already found. One surprising finding was that previous sickness absence in the past 2 years had little relation to duration to full RTW, which other studies have often found.
Claim managers with experience in these areas will likely agree with the above findings, but the crucial impacts of these studies is that they give us more precise quantitative indicators than anecdotal evidence. Yes, we know that an older person is likely to have a longer RTW, but by how much? What ages see greater impact? How does the type of work impact on this?
There are a variety of complexities associated with claims, depressive symptoms or physical job demands are just a couple that can extend RTW. The key for claim managers is to get as much information on a claimant's health, wellbeing, activity etc. in as minimal amount of time as possible, allowing them to make quick, but well-informed, decisions on the outcomes.
If you would like more information on how to help your claims managers, please contact us at: info@claimlab.org